OUR STORY
A young company with a vision
To offer every company and organization the chance to communicate in an original, affordable, professional manner in the form of a newspaper. That is our ambition. Because every initiative is worth being shared.
You may think…
It's not for me because it's too time-consuming
It's not for me because it's unaffordable
It's not for me because it's too difficult
…but we make it possible!
TEAM
Small is beautiful
A small team with big dreams. We're ready to help you start your paper project. Get to know the Genscom six and tell us all about your newspaper dream!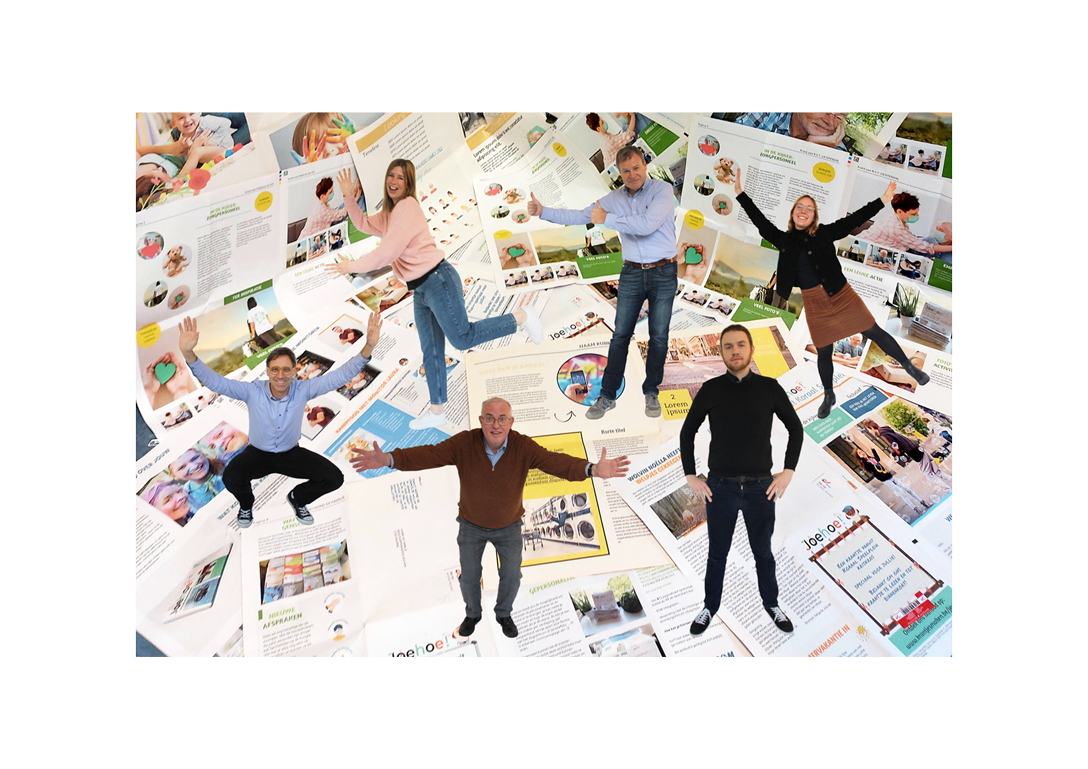 SUSTAINABILITY
Discover the green newspaper
"Do you use recycled newsprint?" This is by far the most frequently asked question by companies. An ecological impulse is more than justified, but sustainability is so much more than just recycled paper. Discover Genscom's 5 eco-friendly strengths: 
• Recycled and FSC-labelled newsprint
• Water-based ink
• Natural drying
• Circular economy
• Local printing
IN THE PRESS
Our headline stories
We're incredibly proud of the projects we've helped bring to life. Here's an overview of stories about our clients, products en technologies that have featured in the press.