Boosting the Edgard&Cooper brand with personalized newspapers and social media influencers
How to make your marketing campaign Instagram-worthy
Edgard & Cooper are a pet food company making delicious, nutritious food to make you, your pet and the planet feel good.
Personalized newspapers were the perfect tool for an effective advertising campaign to spread the word about their plant-based pet food brand.
An out-of-the-box idea
Edgard & Cooper set out to break the misconception of plant-based dog food and inform people of our new complete, balanced and totally yummy recipes in a fun way.

BETH TAYLOR, BRAND MARKETING INTERN EDGARD & COOPER
"We chose to work with Genscom because we saw that they specialised in exactly what we needed. They also had great customer service - setting up a call to discuss our needs the same day as our enquiry - and good value prices."
Want to learn more about our personalisation options?
How personalized newspapers help boost digital influence
As part of a digital advertising campaign Edgard & Cooper surprised some of their influencers with a personalized newspaper featuring the name and picture of their dog!
It was a big hit! What started as an experiment grew into a campaign across 7 European countries.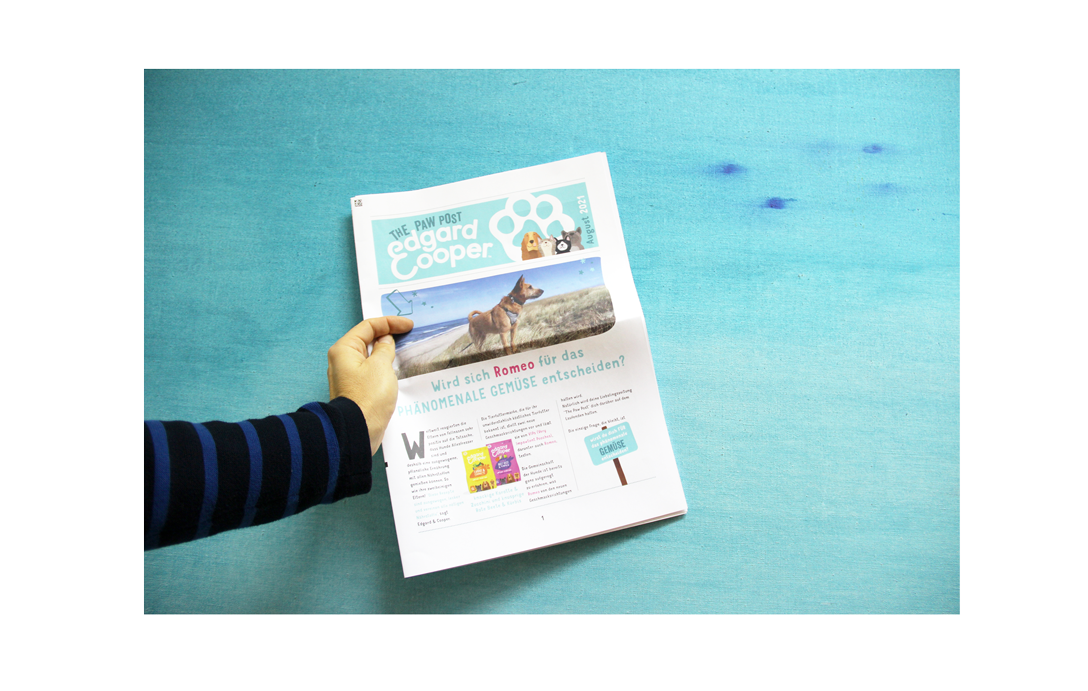 Effective storyelling and branding
Edgard & Cooper's success story is a perfect example of effective branding: "We loved the personalized newspaper - the printing was super high quality and the finished article looked amazing. We also saw a great response from the influencers we sent the newspaper to, and from their followers!"
BETH TAYLOR, BRAND MARKETING INTERN EDGARD & COOPER
"This was a complicated project, with different languages, different timelines, and personalised names and pictures - but Genscom made it super easy and great value for money!"
Want to boost your campaign with personalisation?