A contemporary program booklet for the Upbeat Show Choir
"The Last Gazette" featured in the dance performance 'Aeternum'
Show choir Upbeat is a musical venture by the ARTBIJ nonprofit, an organization dedicated to fostering opportunities for young individuals to showcase their talents on stage. Within this Leuven-based show choir, we deliver a diverse array of performances, spanning from heartfelt melodies and amusing skits to exuberant ensemble numbers involving the entire choir.
A unique playbill
We always put a lot of effort into crafting a comprehensive program for our yearly full-length evening show. This year, we aimed for something unique. And a newspaper seemed like the perfect idea. Our production 'Aeternum' explores the passage between life and death, where one's existence is evaluated on the scales of heaven and hell. That's why we christened our newspaper The Last Gazette, an essential read for denizens of both realms.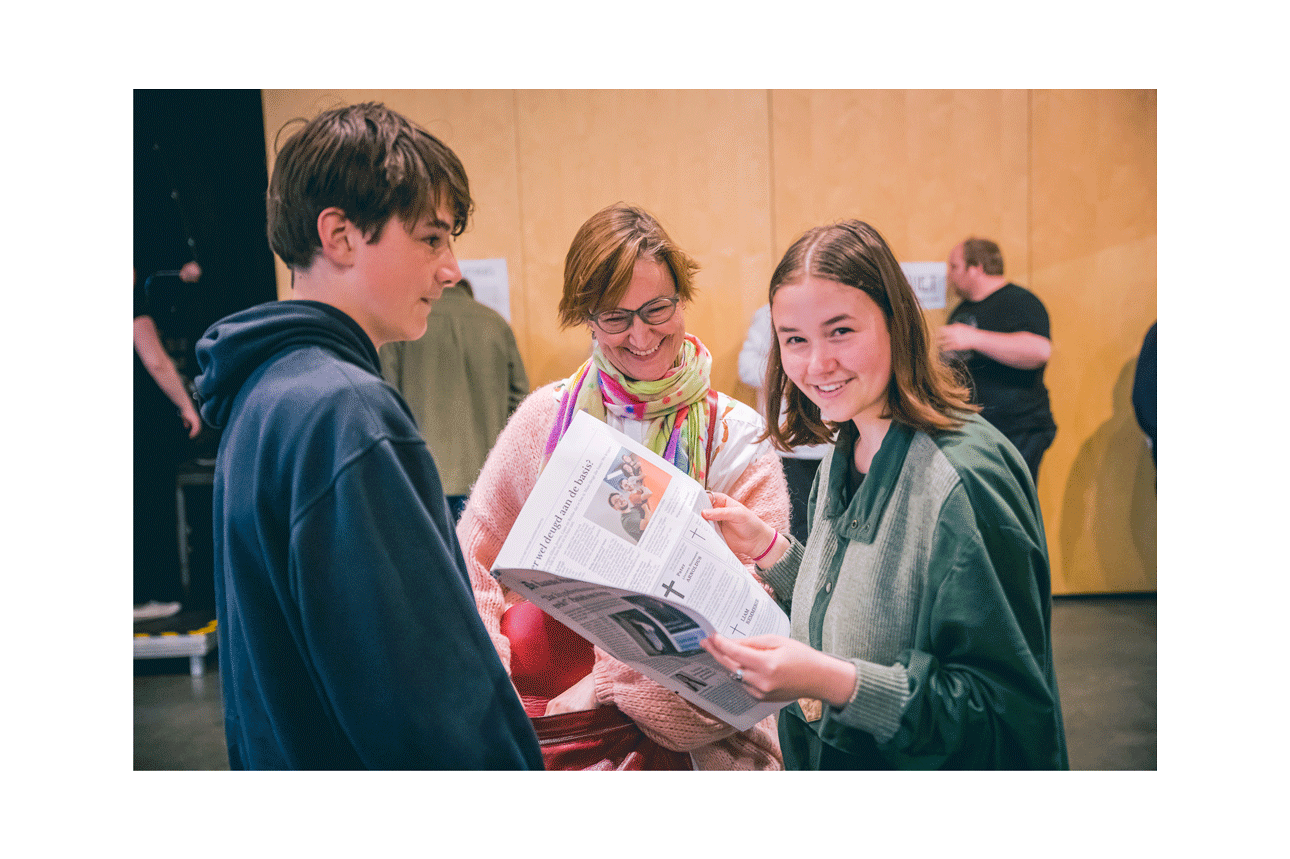 Perks of a newspaper
A newspaper format allowed us to incorporate a variety of articles, thereby enriching the layers of our story. It also provided ample space to introduce all our choir members, sponsors, team members and to include a few playful bonusses, like the "horoscope" or the "obituary".
ELS DELANG, SHOW CHOIR UPBEAT
"Our partnership with Genscom was excellent. Despite our newspaper's limited print run, we could always count on their friendly assistance. Besides their guidance and flexibility, we were also very happy with the quality of the newspaper! The entire process went flawlessly."
REQUEST A SAMPLE NEWSPAPER
Eager and positive feedback
The playbills in newspaper format received an overwhelmingly positive response from our audience. We received a lot of compliments! And despite the slightly higher cost than usual, we managed to more than recover our investment through voluntary contributions from our audience.
Photos: Bavo Nys