A school newspaper run by the students at Dr. Bosschool in Utrecht
Why a school newspaper is a must-have communication tool
Think school newspapers are a thing of the past?
Think again! A school newspaper is just the communication tool your school is missing. The BOSblad from Dr. Bosschool proves it.
A school newspaper for students, staff and parents alike
It's common for schools to have a school publication with the latest news, puzzles, pictures of school events and more. Parents and students at Dr. Bosschool (Utrecht, the Netherlands) set out to find a creative and original school publication and settled on a newspaper format.
The BOSblad is a collaboration between the parents' committee and students. Its quarterly editions reflect the changing seasons and center on topical themes of the school.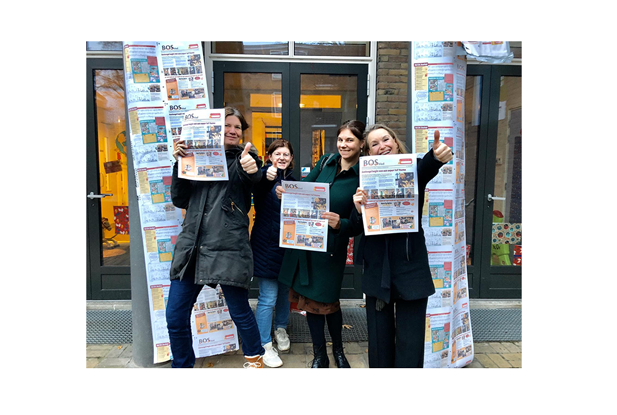 JERINA, MEMBER OF THE PARENTS' COMMITTEE
"We found that the existing publication left a lot of room for improvement. We wanted something smart, scannable and colorful. The new school paper exceeds all our expectations. It's such a fun communication tool for the children."
Want to make a school newspaper?
The students' editorial board
The school newspaper caters entirely to the student. We set up a students' editorial board to help decide on the contents of the publication. The children brainstorm ideas, write articles and send in puzzles or drawings. That's how we keep the paper a fun and relevant for them. The result? A seasonal newspaper that boasts a colorful and playful touch while maintaining its professional look and feel.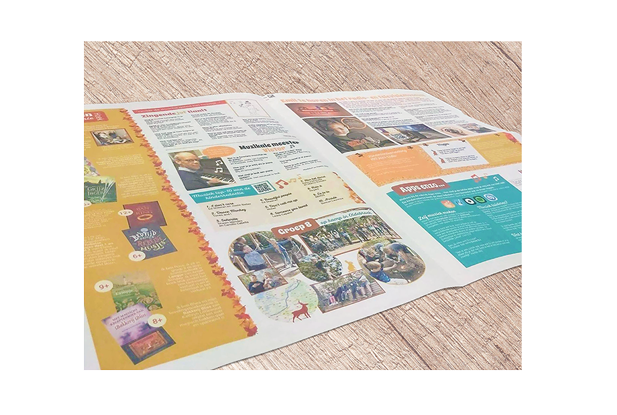 A seasonal design and extensive icon database
Just as the seasons change, so too does the design of the BOSblad. The title of the quarterly newspaper is designed to reflect the mood of the season. And each edition centers on topical themes of the school.
In addition, Dr. Bosschool has an extensive database of thematical icons to choose from: from summer to sport, and from Christmas to Easter. These icons can be added in any color and brighten up the design of the school newspaper.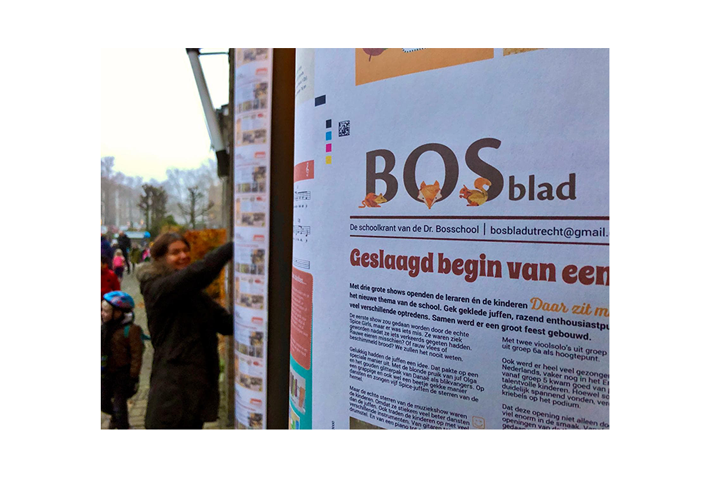 JERINA, MEMBER OF THE PARENTS' COMMITTEE
"This is exactly what we were looking for: a user-friendly design tool, affordable printing costs, and look & feel of a real newspaper. We couldn't find it in the Netherlands; luckily, we came across Genscom on Google. Their helpfulness, prompt service, and in-house design skills are the cherry on top!"
Want to make a school newspaper?